Taxiclick is a completely free app for smartphones that allows you to order taxis quickly, safely and easily.
Just a few clicks and a taxi will arrive wherever you are, saving you time and making it easier for you to move around town.
The app's innovative functions make it extremely easy to use and means you will no longer have to speak to an operator as your position will be directly located.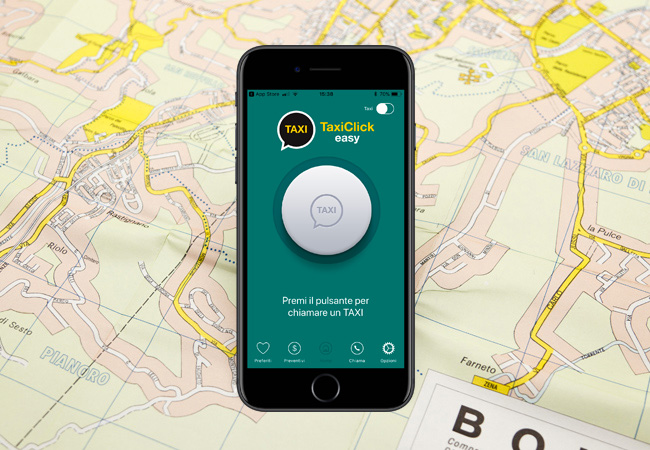 Where am I?
The app shows you exactly where you are.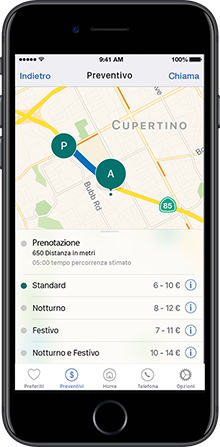 Order your taxi by moving the person icon to wherever you want and then simply click on the icon marked "Taxi".
Once you have clicked on the "Taxi" icon marked you will be asked to confirm your request and if you accept, a search will be triggered immediately to find the nearest taxi.
All this happens automatically without having to speak to an operator and you can check the state of your order by simply looking at your cell phone screen.
What point is my order at?
The app will send you a confirmation SMS.
Once a taxi has been found, the app will send a confirmation SMS to your cell phone and you can check its progress directly on the map.
Even if you close the app your taxi will still arrive at its destination.
Moreover, if you require information about the taxi's features, number plate and car model, simply click on the vehicle icon.
What kind of taxi will arrive?
The app allows you to choose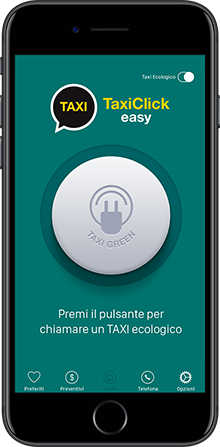 The app also includes a number of extra options, like selecting your destination, ordering a vehicle equipped for people with special needs or credit card payment and other special features.
You can also register for a special pass that offers deferred payment for services, and allows the holder to be identified without having to produce cards or vouchers.
For businesses such as hotels, offices and restaurants there is also a special version of the app called "TaxiClick Desk" and a computer version called "TaxiClick PC", with specific features to meet the needs of business users.
Download our free app for your mobile device